Currently, cervical discectomy and fusion is the most common operation for treating patients with symptoms related to disc herniation or degeneration. During this procedure, the problematic disc is removed, and it is replaced with bone graft and implants. When fusion takes place, consequently, movement is no longer allowed in that part of the spine. Loss of mobility is one of the main downsides of cervical fusion, which can add more stress in the adjacent cervical discs. This extra stress can overtime degenerate these adjacent discs and cause more problems. Several studies suggest that artificial disc replacement is comparable to cervical fusion in relieving symptoms caused by disc herniation and nerve compression.
A disc replacement device is typically composed of two metallic surfaces one of which is attached to the upper and the other to the lower vertebra at the affected disc level. These metal implants can then slide on each other directly or can be separated by a piece of medical grade plastic. The device allows for motion between the two vertebrae to be maintained and avoids the need for fusion. The disc replacement device can be secured in place with screws, or it may have a press fit anchor that holds the implant to the bones
Theoretical Advantages Of Cervical Disc Replacement (CDR)
 Maintaining normal neck motion
Reducing cervical degenerative disc disease of adjacent segments of the cervical spine
Eliminating potential complications and issues associated with the need for a bone graft for spine fusion and the cervical spinal instrumentation used in cervical fusion surgery
Allowing early postoperative neck motion
Indications For CDR
The indications for a cervical disc replacement are similar to those for a cervical discectomy and fusion. Patients with a symptomatic cervical disc, which may cause arm pain, arm weakness or numbness, or some degree of neck pain. These symptoms may be due to a herniated disc and/ or bone spurs compressing adjacent nerves or the spinal cord.
The ideal candidate for CDR must meet the following criteria:
At least 4 to 6 weeks of nonsurgical treatment, usually consisting of at least anti-inflammatory medications, physical therapy, or epidural injections
No prior neck surgery (typically)
Absence of all of the following:

Active infection
Allergy to the implant material
Facet joint arthritis in the cervical spine
Clinical or X-ray evidence of instability
Osteoporosis
Types Of Cervical Artificial Discs
Currently, several artificial cervical discs are available for use in the US including Prestige, ProDisc-C, Secure-C, and Mobi-C (Fig 1). They are manufactured with different components and materials. Most of the artificial cervical discs are made of metal and polyethylene. They may differ in the amount of motion they allow. Depending on the amount of motion, artificial discs are typically categorized as "constrained" or "semi-constrained." The Prodisc is a little less mobile than the Mobi-C.
Although artificial cervical discs are a very attractive option for cervical surgery, they are not indicated for every patient who has a discectomy. In addition, evidence has also shown that ADR may add stress on spine joints due to hypermobility, causing pain.
A new device called Dynamic cervical Implant (DCI) has been used in Europe (Fig 2). It stabilizes the cervical spine while still providing stable, controlled motion allowing the spine to be functionally dynamic. Thus, the DCI implant aims at combining the advantages of the gold standard "Fusion" with a motion preservation philosophy. It seems that the DCI has much greater indications than conventional static fusions & even CDR.
Awesome Doctors for your Neurosurgery Needs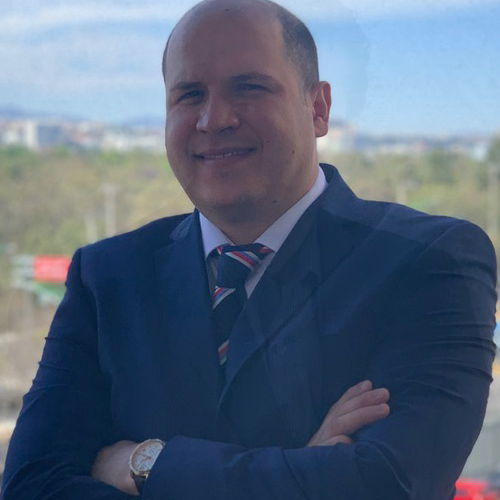 Dr. Ramirez attended medical school at the Universidad Autonoma of Guadalajara School of Medicine in Guadalajara Mexico. Dr. Ramirez performed his Neurosurgery training at the National Institute of Neurology and Neurosurgery in Mexico City