Lumbar discectomy is a surgery to remove a herniated disc in the lumbar spine. This surgery is indicated if physical therapy or medications do not improve leg (sciatica) or back pain caused by pinched spinal nerves. The operation can be performed in a mini-open or minimally invasive technique.
What is a Lumbar Herniated Disc
Intervertebral discs are located between your vertebrae. They are flat and round, measuring about a half inch thick. Discs are flexible and act as shock absorbers. These discs are made up of two components:
Annulus fibrosus, this the harder, outer ring of the disc.
Nucleus pulposus, this is the soft, jelly-like center of the disc.
A disc begins to herniate when its jelly-like component pushes against the outer ring secondary to wear and tear or sudden injury. A disc herniation occurs when the disc bulges causing compression on the nearby nerve roots. Besides, the disk material has chemical substances that contribute to nerve inflammation  (Figure 1). When a nerve root is irritated, intense leg pain may occur, a condition called "sciatica." Sciatica may be accompanied by numbness, tingling or leg weakness.
Depending on the degree of disc herniation, several terms are used to describe this problem including bulging, protrusion or disc rupture. In some cases, a massive disc herniation may cause a severe problem called cauda equina syndrome. This condition requires immediate medical attention and surgery.
What is a Lumbar Disectomy?
During a lumbar discectomy, the surgeon reaches the disc from the back of the spine. A small part of bone called lamina is removed to access to the herniated disc. Then, the compressed spinal nerve is identified and retracted to localize and remove the herniated disc fragments. Only the ruptured portion of the disc that is causing nerve compression is removed. The entire disc is not removed.
Different surgical techniques can be used to perform a discectomy. A microdiscectomy is a "mini-open" surgery; this procedure has been used for many years with good results. A "minimally invasive" technique uses a smaller skin incision (Fig 2). The surgeon will recommend the most appropriate technique for your case.
When is Lumbar Disectomy Necessary?
Most herniated discs heal after a few weeks of nonsurgical treatment. Your doctor may recommend treatment options, but only you can decide whether surgery is right for you.
You should consider lumbar discectomy if you have:
Symptoms do not improve after six weeks of treatment with physical therapy or medications
Magnetic resonance shows a herniated disc (Fig 3)
Significant pain, weakness or numbness in your leg/foot
Intense leg pain (sciatica) worse than back pain
Loss of bladder or bowel control and loss of feeling in the genital area (cauda equina syndrome)
Who performs a Lumbar Disectomy
A neurosurgeon or an orthopedic surgeon trained in spine surgery. Ask your surgeon about their training, especially if your case is complex or you've had more than one spinal surgery.
What to expect after surgery
Good results are achieved in 90% of patients treated with a lumbar discectomy. In a study that compared surgery and nonsurgical treatment for herniated discs, the outcomes were:
People with leg pain (sciatica) benefit more from surgery than those with back pain.
People with less severe or improving pain do well with nonsurgical treatment.
People with moderate to severe pain who had surgery notice a more significant improvement than those who did not have surgery.
A discectomy may provide faster pain relief than medical treatment. However, it is unclear whether surgery makes a difference in what treatment may be needed later on. About 5 to 10% of patients may have a recurrent disc herniation at the same level, either at the same side or the opposite side.
Awesome Doctors for your Neurosurgery Needs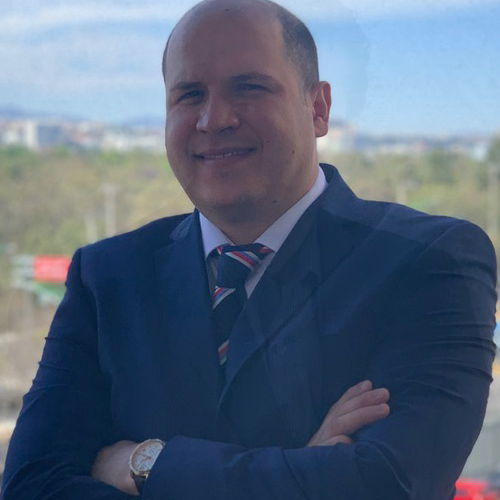 Dr. Ramirez attended medical school at the Universidad Autonoma of Guadalajara School of Medicine in Guadalajara Mexico. Dr. Ramirez performed his Neurosurgery training at the National Institute of Neurology and Neurosurgery in Mexico City